Scotland feels the scent of Euro 2024 so near and Steve Clarke takes the credit!
From 1974 all the way through to 1998, Scotland appeared in all the World Cups bar one. As well was present at the Euro Finals in Sweden in 1992 and England in 1996. After experiencing a very bad spell since then the qualification for Euro 2020 brought a new era and now a second qualification is looming large for next seasons competition. It's not luck, it's pure work ethic and lots of effort.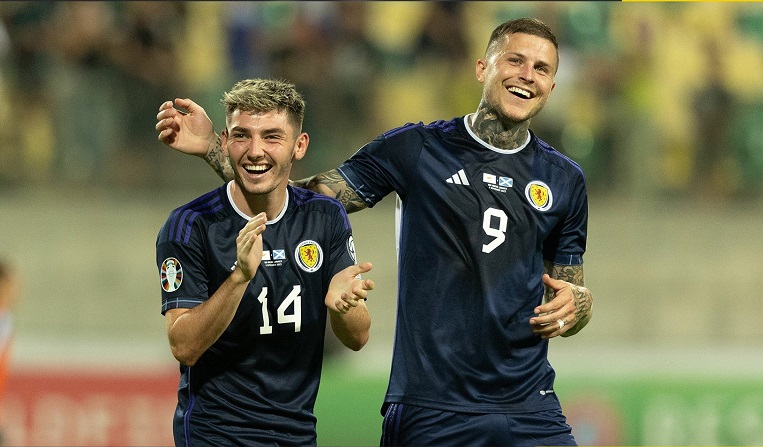 By CHRISTOS SOTIRAKOPOULOS
Taking over the Scotland job back in 2019 Steve Clarke knew he had to deliver. For years the Scottish national team was fighting but with no reward in order to qualify for a big tournament. It is a very demanding job especially with a rich heritage from teams of tournaments past, coming to haunt today's players.
But Clarke did everything the right way. Starting with the win against Cyprus back in 2019 the team had grown in confidence and eventually succeeded in qualifying for the first time this century in a major tournament. That was the Euro 2020 edition that eventually was played a year later cut to Covid-19 restrictions and had seen Scotland being the only team that did not lose to England in the group stages.
Now winning again in Cyprus for the fifth successive time since 1968 Scotland, near to another qualification, having 15 points after five games, and already almost can smell the scent of Euro2024. If the game when Georgia visits Norway ends in a draw on Tuesday night, Scotland will be officially the first team from this group to go through.
This crop of players has the Scottish quality of persistent and consistent try written all over everywhere. Andy Robertson is the top player, Kieran Tierney is an important "cog" in Clarke's well oiled engine as well as Scott McTominay who always performs well with the shirt of the national team. Che Adams is a very able forward while Billy Gilmour continues his good performances with Brighton and his country.
Scotland has a huge challenge ahead! This project did not happen by luck neither it was drawn overnight. It took a few years but now because of the very careful movements by Steve Clarke who never had the luxury of some of his predecessors who dealt with Dennis Law Keny Dalglish Graeme Souness, Peter Lorimer Billy Bremner and McCoist.
One of the most important points about his tenure so far is the feel good factor of the team! And the whole project you can see it blossoming on the pitch